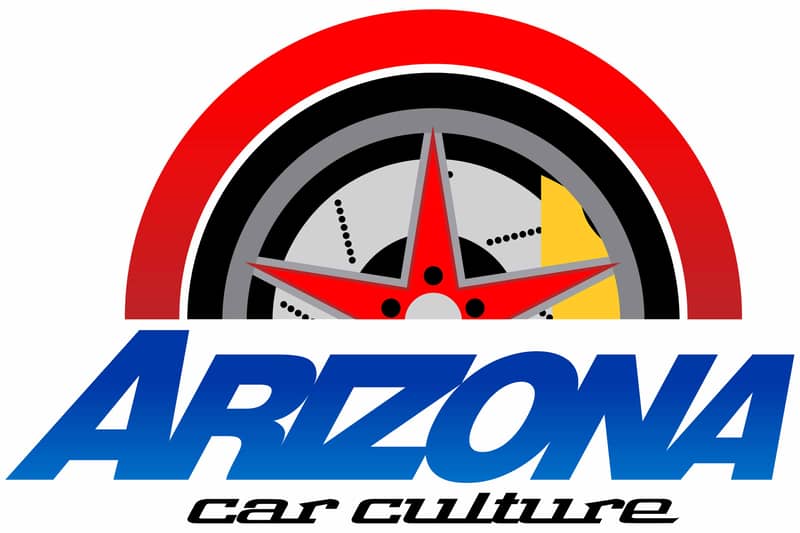 Hi,

I definitely wish I was in Arizona this past week. Usually by this time of year in Northern California, the rain is pretty rare and we start to see more and more shows. Not this year! We had a little event near my office and only about 8 cars showed up. I will share some pictures below.
In Arizona, it seems like every week there are more and more events. I am very grateful for all the emails I get with information on Car Shows, it's a huge help. If you hear of an upcoming event, please email me at: tim@arizonacarculture.com.
Did anyone go to the NASCAR Cup Series race yesterday? Kyle Larson is from the Sacramento area and we watched him race when he was very young but it wasn't his day. Alex Bowman from Tucson got his 4th Top Ten finish in a row and is in first place in the Point Standings.
Here are a few more of the events taking place this week:
March 14 – Maricopa: The Maricopa Cruisers' Weekly Cruise-In is every Tuesday from 4pm to 9pm at the Burger King, 20699 N. John Wayne Parkway.
March 16 – Lake Havasu City: The Main Street Cruise is every Thursday night from 4pm to 6pm on Main Street in Lake Havasu City.
March 17-19 – Las Vegas, NV: The MuscleCars At The Strip is Friday to Sunday at 8am at Las Vegas Motor Speedway, 7000 Las Vegas Boulevard N.
March 17 – Mesa: The East Valley Cruisers Friday Cruise-In is every Friday afternoon from 2pm to 6pm at the old Bashas location, on Signal Butte and Main Street.
March 17-18 – Mesa: The Lake Havasu Camaros vs Mustangs 2023 Car Show is Friday and Saturday at 9:30am at Cracker Barrel, 1007 N. Dobson Road.
March 17 – Oro Valley: Freddy's Friday Night Cruise-In is the first 3 Fridays of the month from 6pm to 8pm at Freddy's Steakburgers, 11143 N. Oracle Road.
March 17 – Phoenix: The Old Diehard Gearhead Gathering is every Friday evening when the sun goes down at Papa John's Pizza, 3441 W. Northern Avenue.
March 17-19 – Scottsdale: The 13th FiTech Fuel Injection Goodguys Spring Nationals are Friday to Sunday at WestWorld of Scottsdale, 16601 N Pima Road.
March 18 – Glendale: The Mixteca Weekly Cruise-In is every Saturday from 5pm to 8:30pm at Mixteca Mexican Food, 6731 W. Bell Road.
March 18 – Lake Havasu City: The Gathering Car Show and Swap Meet is Saturday 8am to 12pm at Havasu 95 Speedway, 7260 Dub Campbell Parkway.
March 18 – Marana: The Marana Founder's Day Car Show is Saturday from 10am to 3pm at Marana Town Square, 11555 W. Civic Center Drive.
March 18 – Mesa: The Mesa Cars & Coffee is the third Saturday of the month from 7am to 10am at Red Mountain Promenade, 6663 E. McDowell Road.
March 18 – Scottsdale: The Rock n Roll Car Show is every Saturday from 4pm to 8pm at The Pavilions at Talking Stick, 9180 E. Talking Stick Way.
March 19 – Surprise: The 3rd Annual Cross Church Car Show is Sunday from 9am to 1pm at the Cross Church, 17475 West Bell Road.
You can see a complete list of upcoming events including Cars and Coffees and Cruise-Ins at: ArizonaCarCulture.com

My new friend Mike Cummins from Phoenix sent me some pictures of his cool cars. Here is his 35 Ford 2dr Sedan! I love flames!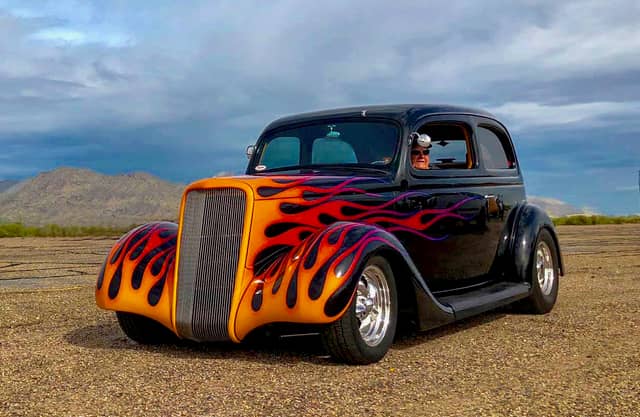 Here are a couple of his cool trucks, a 55 Chevy and then a 32 Ford Roadster Pickup.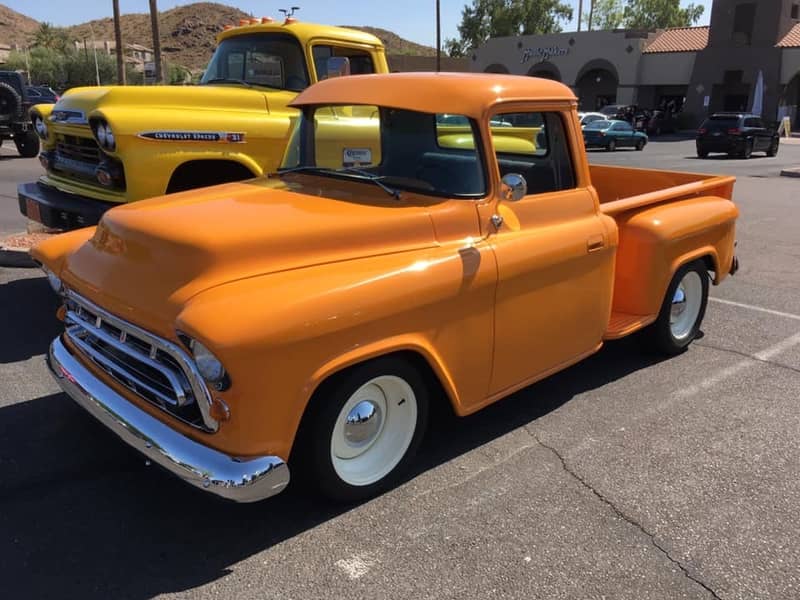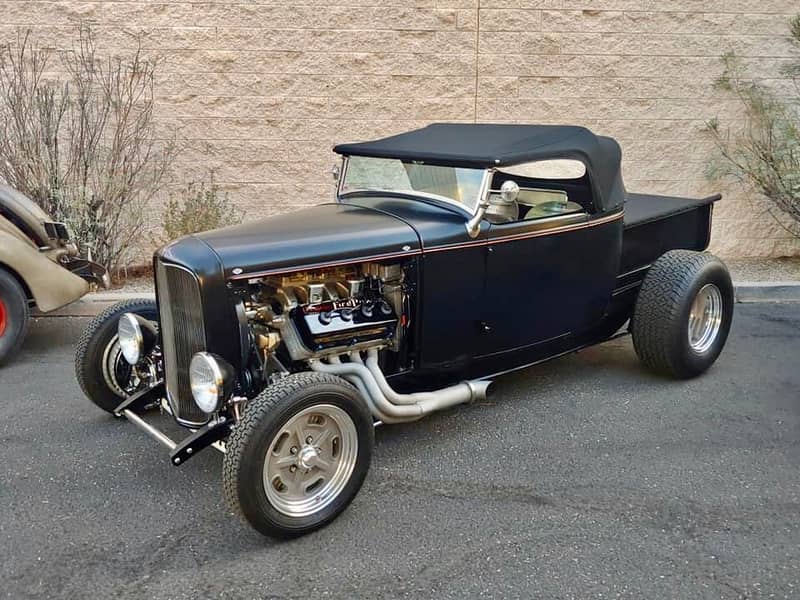 I want to thank all of you that joined our American Car Culture Association or paid for your subscription this past week! It means a lot to us and is a huge help!
If you enjoy our newsletters and would like to support us in our efforts to promote and encourage American Car Culture, please consider becoming a member. Also, check out our website at AmericanCarCulture.org to read a little bit more about what we hope to accomplish.
I want to stress that the Arizona Car Culture website and newsletter are totally free but if you are in a position to do so, we would be very grateful for your support!
Join the American Car Culture Association Here Now

To just Pay for your Arizona Car Culture subscription please click here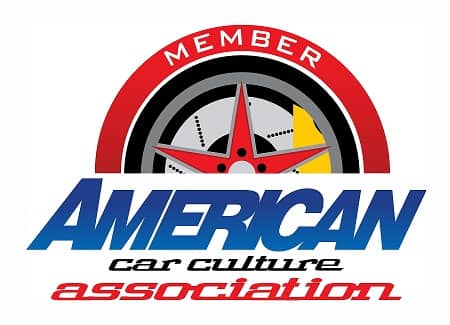 Our 2023 Arizona Car Culture Subscription price is $30 a year or $5 a month. But, for $60 a year, your ACCA membership will include a Subscription to our weekly newsletter and a free 2023 T-Shirt or a Car Culture Hat plus many other benefits.
Join the American Car Culture Association Here Now
If you would like to pay by check, please make it payable to American Car Culture and mail it to: 7975 Auburn Blvd. Citrus Heights, CA 95610. You can also call Tim at 916-308-6730 if you have any questions or if you would like to pay over the phone.

If you are in need of any Detail Products please check out our new sponsor: Detail Dude! As a benefit to members of the American Car Culture Association they are offering a 25% Discount on all orders.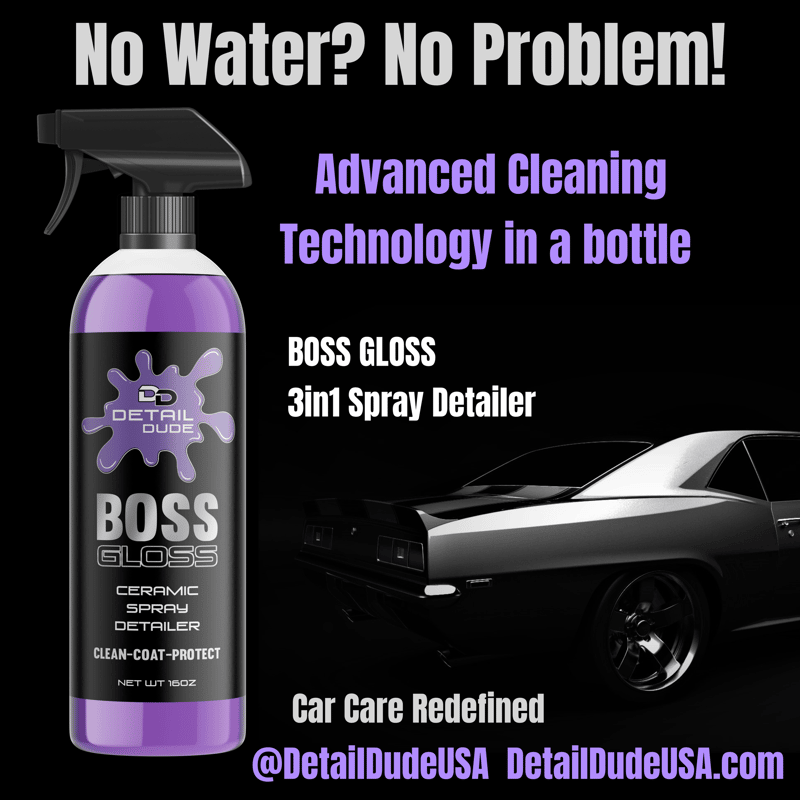 Our 2023 American Car Culture fundraiser t-shirts are now available. Just click here to get yours! We do a new t-shirt design every year. If you have any suggestions for future designs please email them to me.
Here is my friend Morgan wearing our 2023 American Car Culture fundraising t-shirt. Morgan was a big help at our weekly Cruise-Ins in 2021 but she took off to San Diego State for college so when she comes back for a visit she gets to be a model for a day.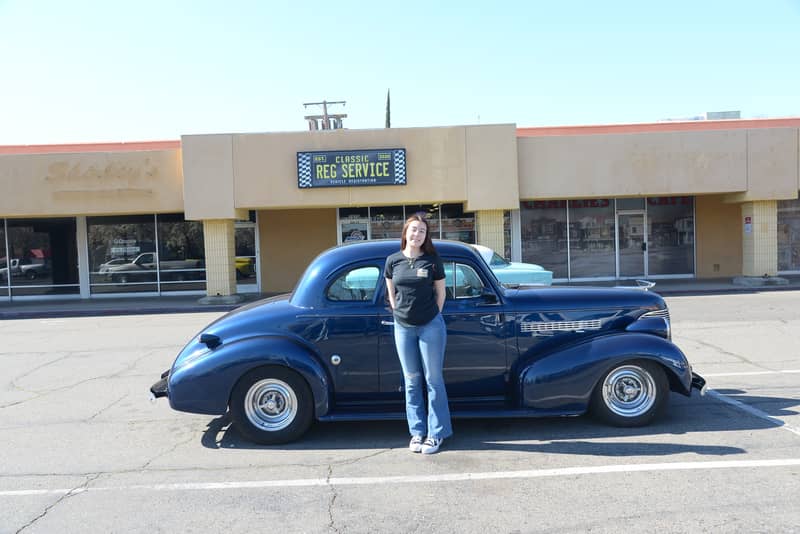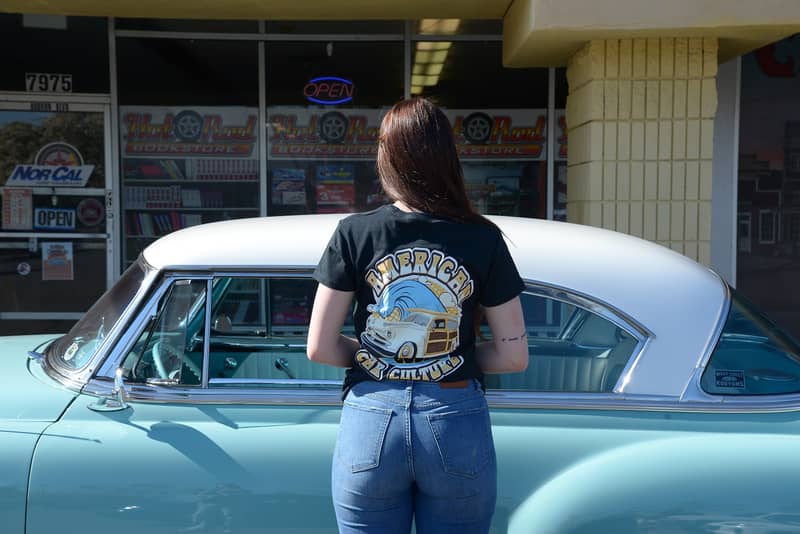 Here are a few cars from the little rained out Car Show I went to on Saturday morning.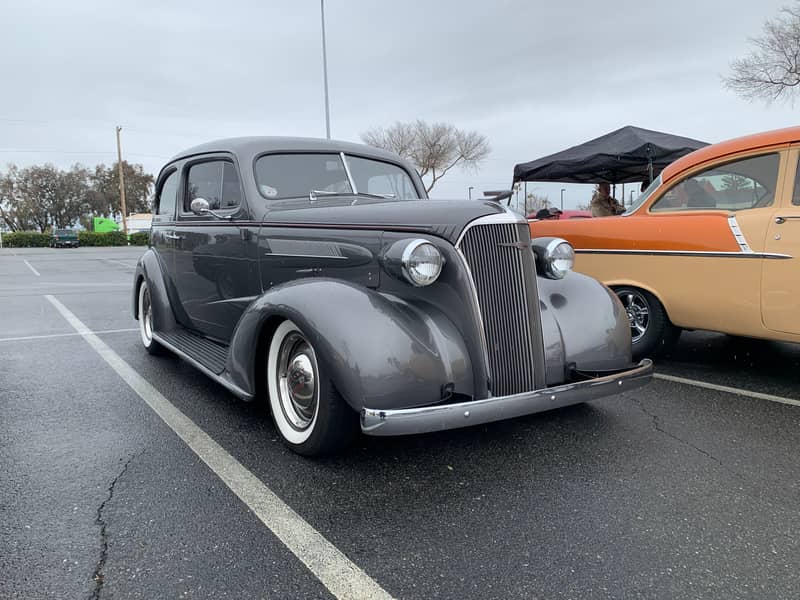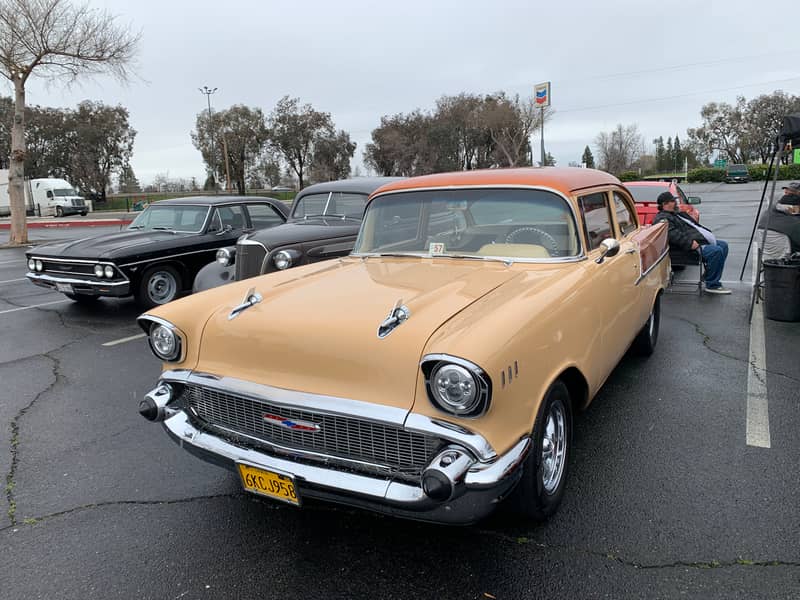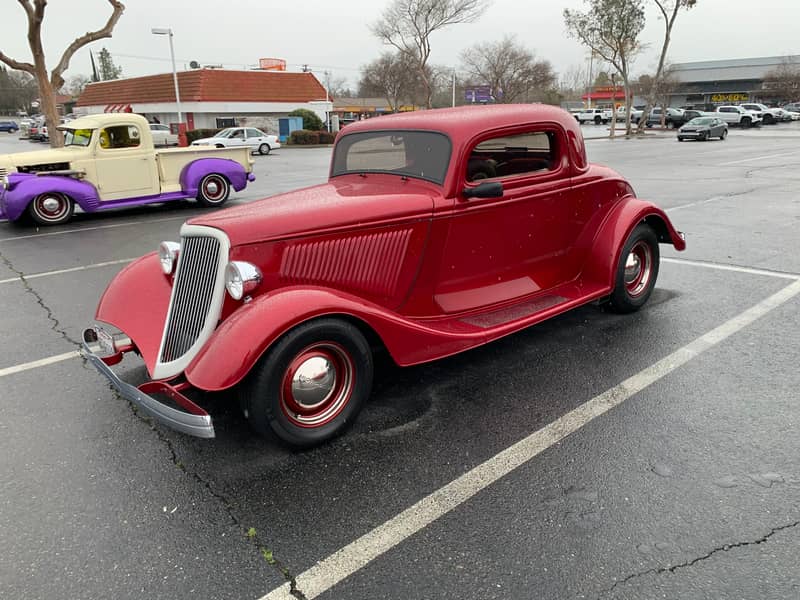 **We are still working on our 2023 Calendar. If you are aware of any 2023 event dates, please email any information to me at tim@arizonacarculture.com. ***
Please "Like" our Arizona Car Culture Facebook Page!
Have fun and be safe! Tim

Featured Upcoming Event

The 13th Goodguys FiTech Fuel Injection Spring Nationals presented by Grundy Insurance is March 17th to 19th in Scottsdale!

The newest MAG Auction is May 19-20 in Salem, Oregon!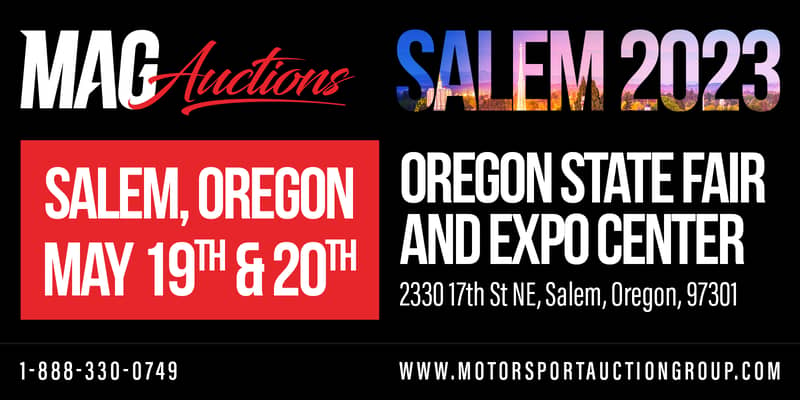 ***If you are interested in including your event in our new "Featured Upcoming Events" section please contact me for prices.***
To See the Upcoming Events in Arizona for the coming week or for the rest of the year, please click here: ArizonaCarCulture.com.
If would like to add a show or event to our calendar please visit our "Add Events" page.

Please Support our Sponsors!
Please call my friends at Northwest Classic Insurance for all your Insurance needs at 800-683-1165!