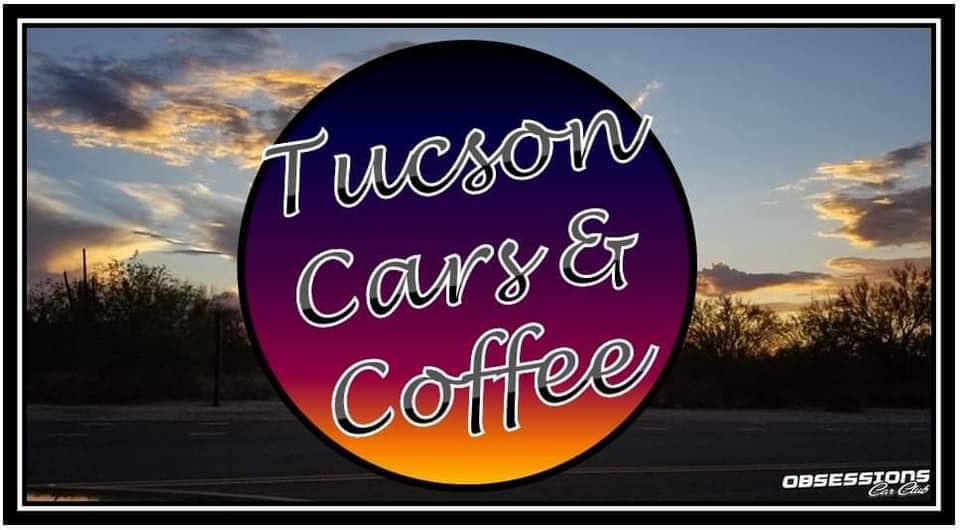 Tucson Cars & Coffee
Our 2nd Saturday of the month Tucson Cars and Coffee hosted by Obsessions Car Club!
PLEASE GET HERE EARLY!!
Spread the word please!
Featured spots will only be held till 8am.
Featured cars please come to the feature Car area, and line up in the reserved spots.
Thank you
The FULL 2021 Featured Car of the month schedule!!
-JAN: TUNER CARS
-FEB: CLASSIC MUSCLE
-MAR: EXOTICS AND SUPERCARS
-APRIL: 60'S & BEFORE
-MAY: FORDS
-JUNE: EUROPEAN
-JULY: MODERN MUSCLE
-AUG: MOPARS
-SEPT: GM
-OCT: TRUCKS
-NOV: CLASSIC CARS (pre 1990)
-DEC: MUSTANGS
This list is subject to change, but is a pretty solid list.
RULES OF THE EVENT:
• PLEASE RESPECT THE PARKING ATTENDANTS
• NO ALCOHOL ALLOWED ON PREMISES
• NO EXCESSIVE MOTOR REVVING
• NO BURNOUTS OR TIRE SQUEALING
• PLEASE HELP TO KEEP THE LOT CLEAN
• NO ARGUING OR FIGHTING
• HAVE RESPECT FOR OTHERS PROPERTY
• KEEP AN EYE ON CHILDREN & PETS
• PLEASE DO NOT PARK IN HANDICAP SPACES UNLESS YOU HAVE
PROPER CERTIFICATION
• PLEASE ENTER AND LEAVE THE EVENT IN A RESPECTABLE MANNER
• NO EXCESSIVELY LOUD MUSIC PLEASE
• ANY AND ALL ADVERTISING DONE AT THE EVENT MUST BE
APPROVED WITH OBSESSIONS CAR CLUB
• NO DRONES OF ANY KIND
We are asking for everyone to be aware of and follow all CDC guidelines where appropriate.