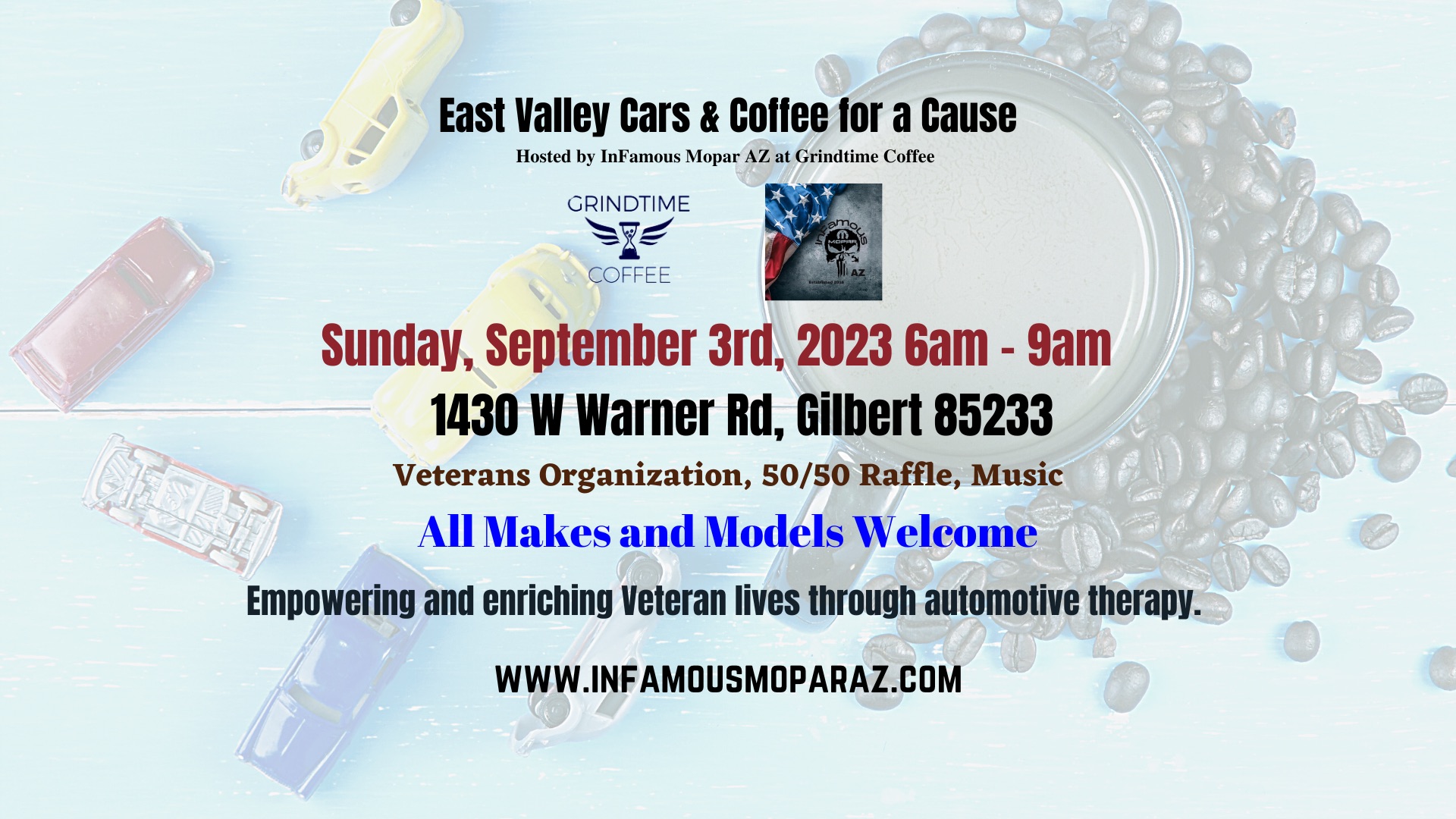 Cars & Coffee for a Cause
The East Valley Cars & Coffee for a Cause is Sunday from 6am to 9am at Grindtime Coffee, 1430 W. Warner Road.
Sunday Funday! Cars and Coffee for a Cause, supporting #WheelsForWarriors program. Join us for a fun filled morning of coffee, stories, raffles and more. If it has wheels it's welcome to attend. Bring it out and share your build story, make new friends and start your day off with a smile.

#WheelsForWarriors program helps to provide safe, reliable, independent transportation to local Veterans in need of assistance with vehicle safety repairs and tire replacement.

50/50 raffle, swag table and more ways to support.