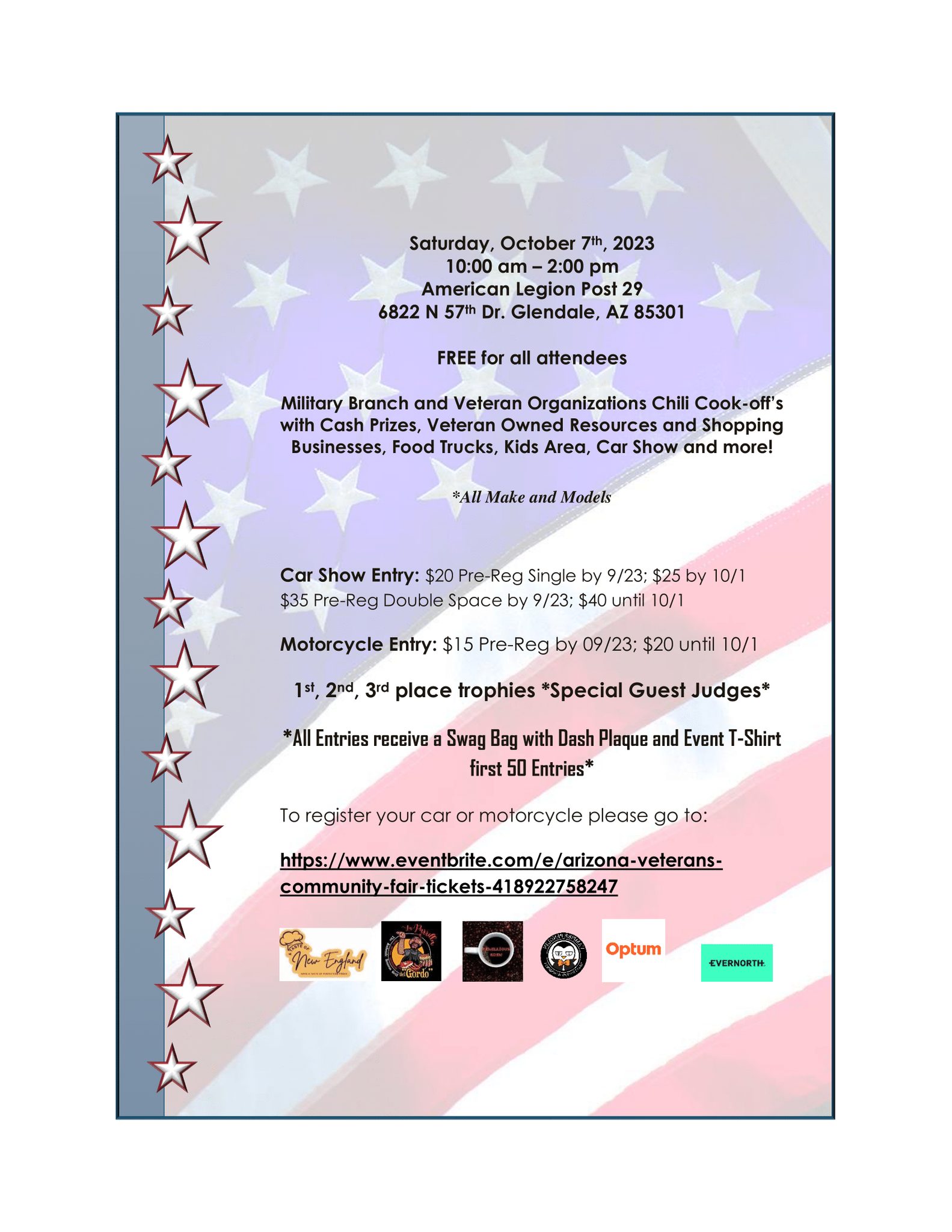 Veterans Community Fair & Car Show
The Veterans Community Fair & Car Show is Saturday from 10am to 2pm at the American Legion Post 29, 6822 N. 57th Drive.
We are excited to partner with the American Legion and other Veteran Organizations! This event is presented by Humana and Sanderson Ford to bring local Veteran Businesses, Veteran Food Vendors, Supporters of Veterans, Music and more! Car Show is presented by Sanderson Ford! This event is FREE to attend and FREE for Parking! Portion of the proceeds support two Veteran's Nonprofits.