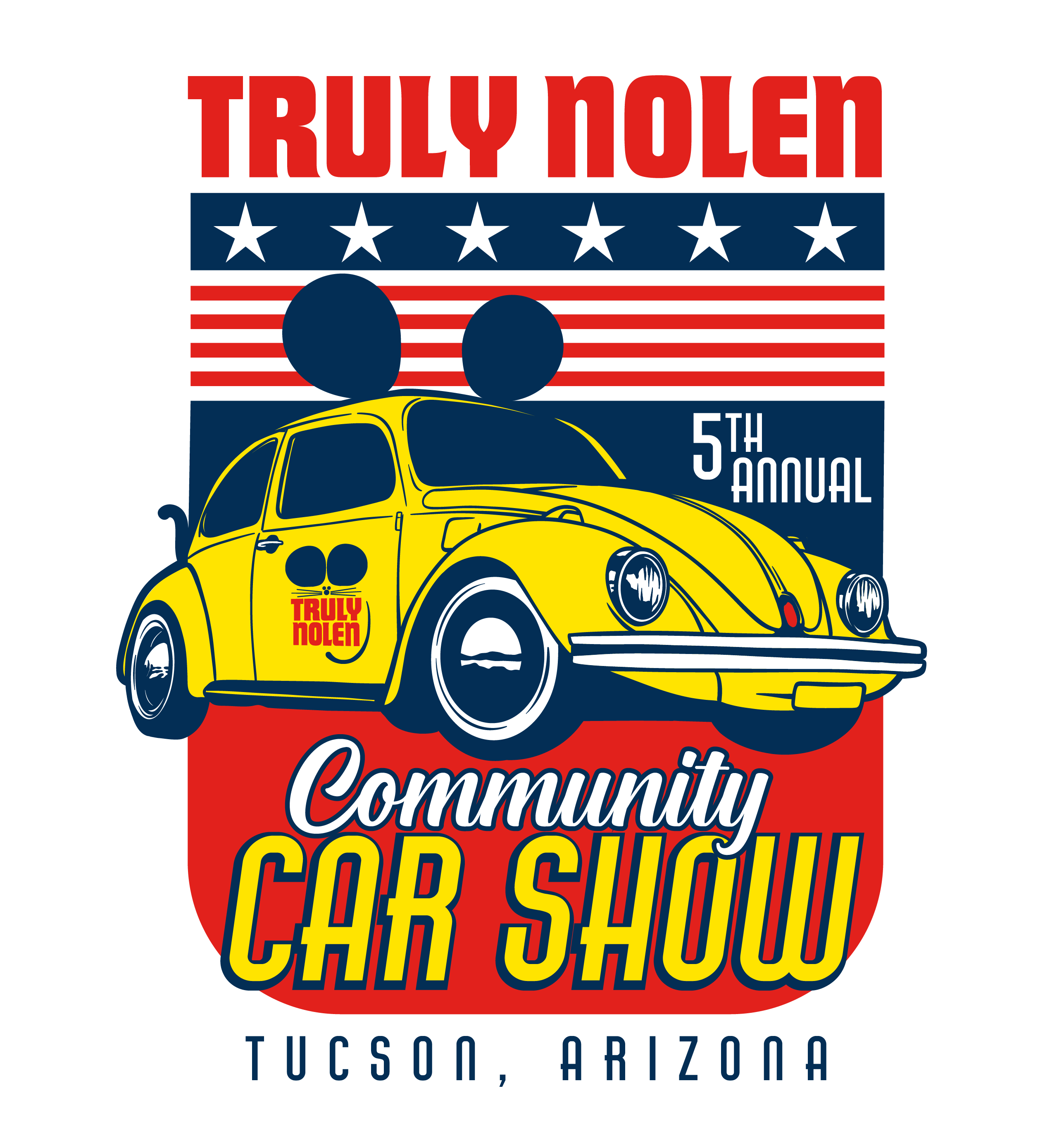 Truly Nolen Community Car Show
The 5th Annual Truly Nolen Community Car Show is Saturday from 10am to 2pm at the Truly Nolen Training Center, 432 S. Williams Boulevard.
Truly Nolen Pest Control is excited to be hosting our company's fifth annual Community Car Show on Veterans Day. The event is FREE for the public to attend, and will once again feature local Tucson Car Club entries side-by-side with classics from the late Truly David Nolen's Antique Car Collection – including Mr. Nolen's personal favorite: his 1957 Chevrolet Bel-Air Convertible, which he drove to work every day.
In recognition of Veterans Day, the University of Arizona's color guard will be presenting the flags to start the car show along with the National Anthem.
As part of Truly Nolen's longtime partnership with Ramon's Miracle on 31st Street, visitors are invited to bring an unwrapped toy to the car show to help "stuff the Mouse Limo", our 27-foot super stretched mouse car. All toys donated at the car show will be part of the December holiday distribution by Manuel Gonzales, the late Ramon Gonzales' son. Established in 1970 by Tucson resident and car enthusiast Ramon Gonzales, Miracle on 31st Street is a Christmas Celebration for children who live in Tucson's most disadvantaged neighborhoods.
Among the cars to be featured from the late Mr. Nolen's collection includes a 1960 Volkswagen Van Ant Truck (the precursor to our mouse car, which debuted one year later), a 1940 Chevrolet Special Deluxe Coupe, and a 1923 Ford Model T Speedster. These antique cars will be unlocked so people will be able to sit in the antiques, take photos, and share on social media channels.
This year's event will once again feature trophies as selected by Truly Nolen team members, car club members, and general attendees in addition to Best in Show. In addition, there will be food trucks available on-site for visitors looking to eat, a community corner in the courtyard featuring multiple non-profit organizations, and a Kid's Corner full of activities.