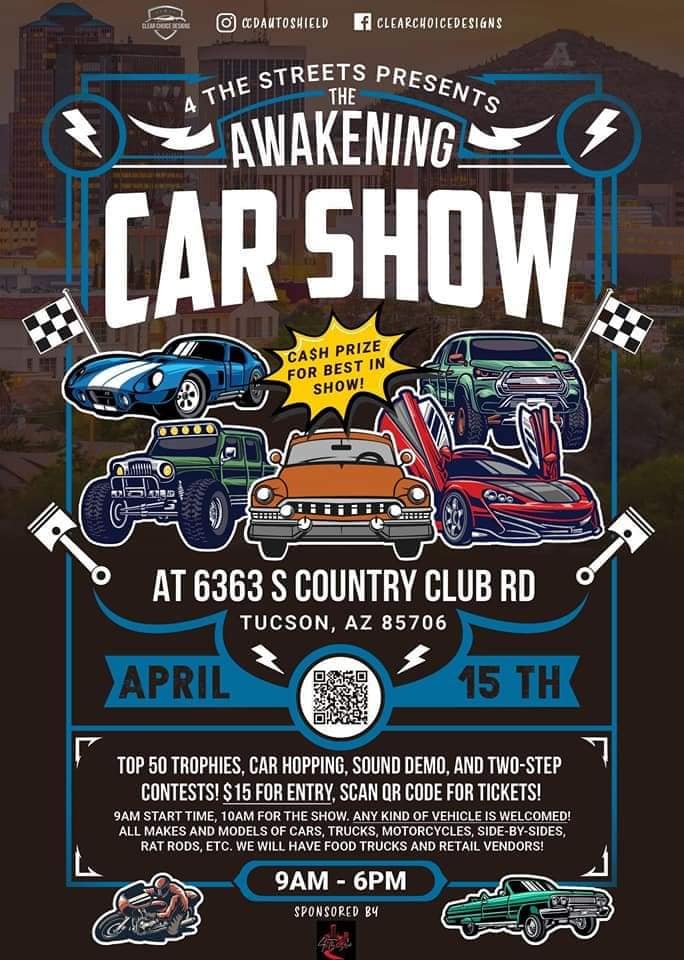 The Awakening Car Show
The Awakening Car Show is Saturday from 9am to 6pm in the Tucson International Business Center, 6363 S. Country Club Road.
TOP 50 TROPHIES, CAR HOPPING, SOUND DEMO AND TWO-STEP
CONTESTS!
$15 FOR ENTRY SCAN QR CODE FOR TICKETS
9AM START TIME, 1OAM FOR THE SHOW. ANY KIND OF VEHICLE IS WELCOMED! ALL MAKES AND MODELS OF CARS, TRUCKS, MOTORCYCLES, SIDE-BY-SIDES, RAT RODS, ETC.
WE WILL HAVE FOOD TRUCKS AND RETAIL VENDORS!