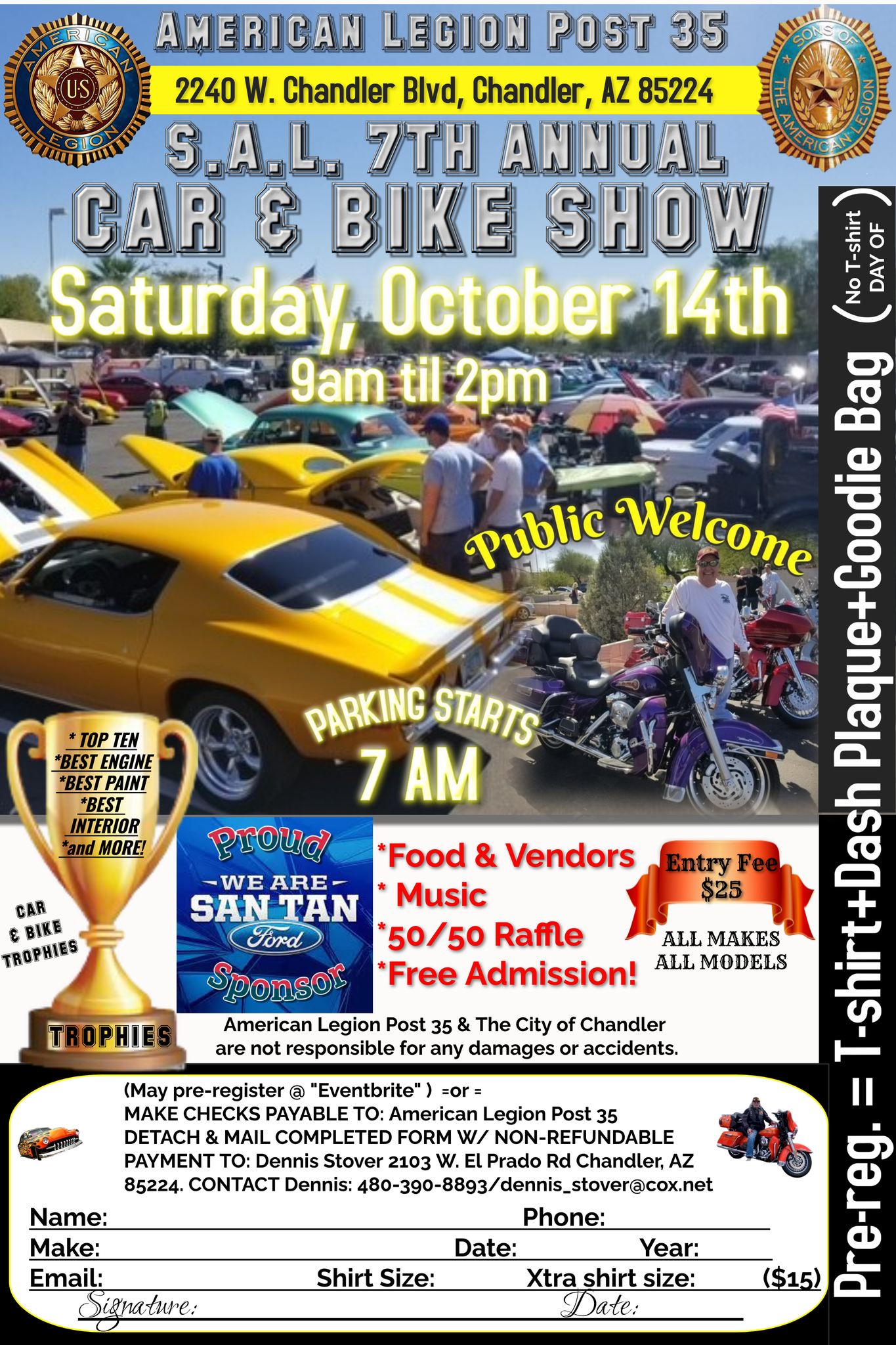 S.A.L. Car & Bike Show
The 7th Annual S.A.L. Car & Bike Show is Saturday from 9am to 2pm at the American Legion Post 35, 2240 W. Chandler Boulevard.
Hopefully YOU are in town this coming weekend and WILL NOT MISS one of Post 35's BIGGEST EVENTS OF THE YEAR!!!

*** S.A.L. is proudly putting on the 7th ANNUAL CAR & BIKE SHOW, THIS COMING SATURDAY, OCTOBER 14TH. Entries start parking at 7am and the event is held from 9am to 2pm. SO MANY VENDORS AND FUN! *** OPEN TO THE PUBLIC SO PLEASE FORWARD THIS FLYER BELOW TO YOUR FRIEND, FAMILY AND NEIGHBORS.