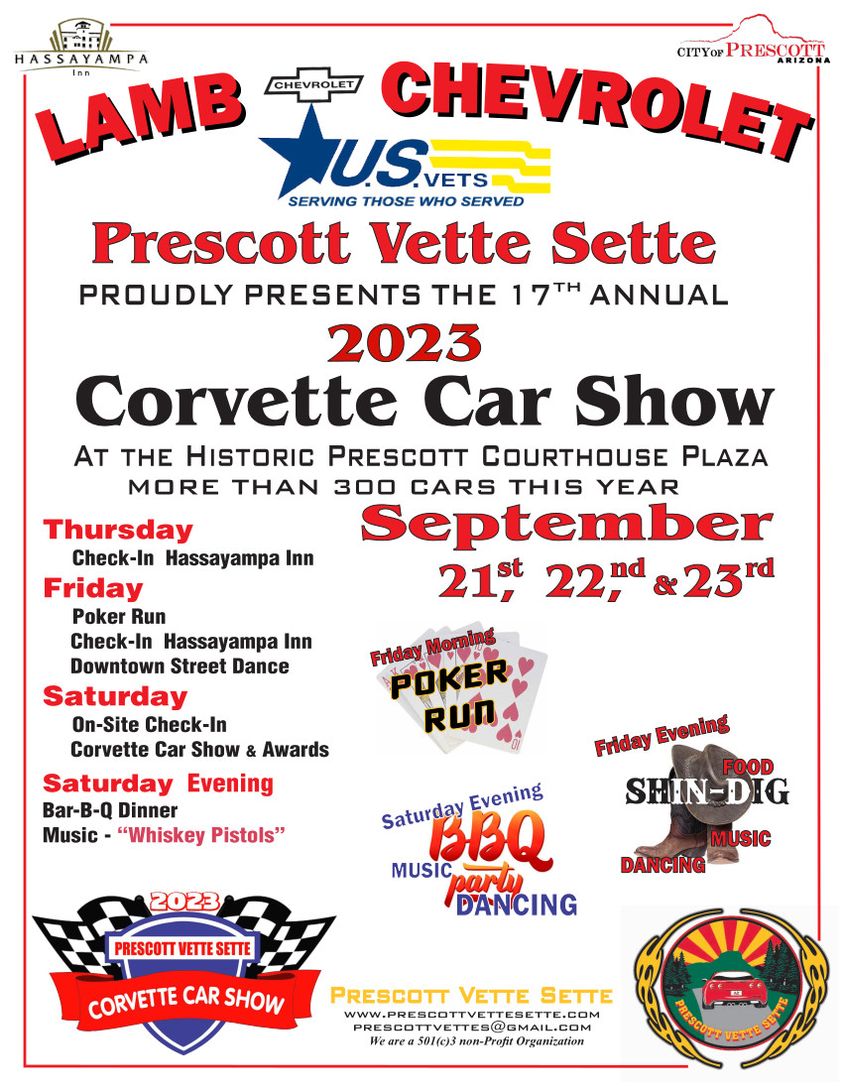 Prescott Corvette Car Show
The 17th Annual Prescott Corvette Car Show is Thursday to Saturday at the Historic Prescott Courthouse, 120 S. Cortez Street.
The Prescott Vette Sette Corvette Car show is fast approaching. Enjoy a fun filled weekend in Prescott Arizona on September 21st, 22nd and 23rd. Don't have a corvette, come down on Saturday for the show.
Admission to the show on Saturday is FREE. There will be over 200 corvettes at the Beautiful Downtown Prescott Courthouse Square.