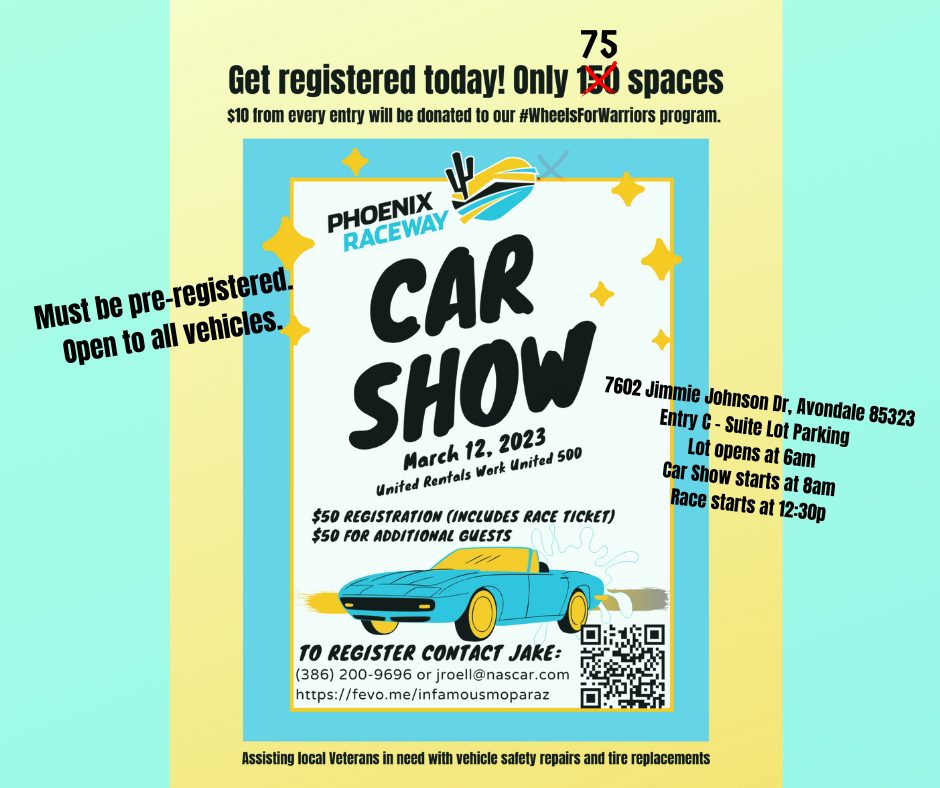 Phoenix Raceway Car Show
The Phoenix Raceway Car Show is Sunday from 8am to 12:30pm at the Phoenix Raceway, 7602 Jimmie Johnson Drive.
Phoenix Raceway will be hosting its 1st annual Car Corral prior to our NASCAR CUP Series Race here on March 12, 2023! Come join InFamous Mopar AZ and display your unique car and enjoy a fun filled day with friends and other local car enthusiasts!
Tickets include:
1 Admission Car Corral Spot
1 NASCAR Cup Series Ticket