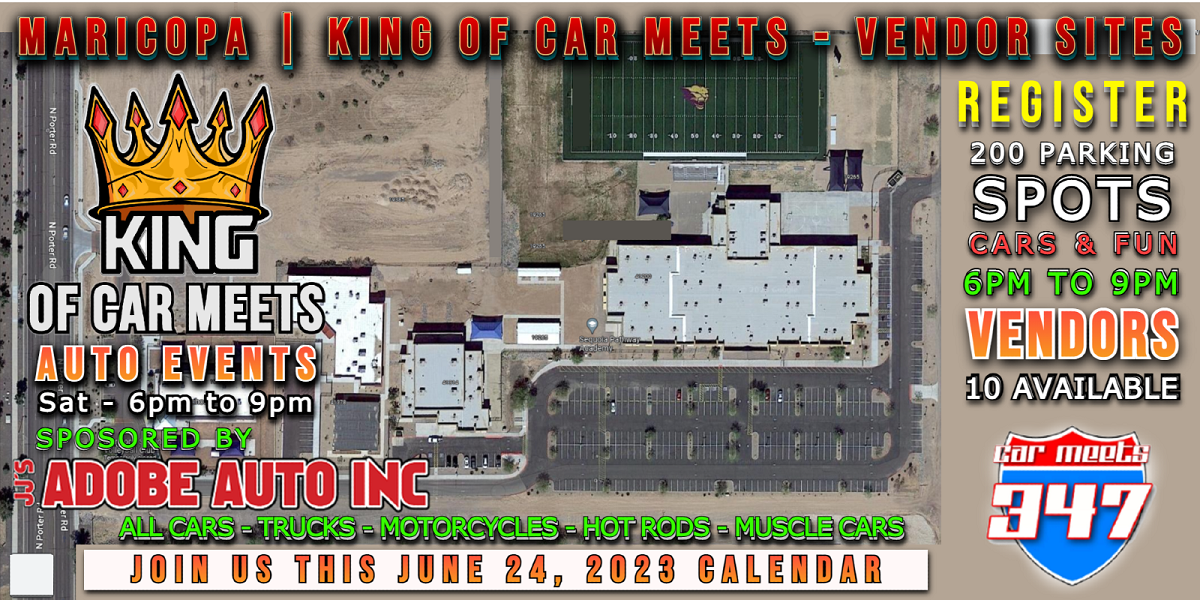 King of Car Meets
The King of Car Meets Night is Saturday from 6pm to 9pm at the Sequoia Star Academy, 19265 N. Porter Road.
Rev up your engines and get ready for the ultimate Car Meet experience! Join us for a Night filled with Classic Cars, American Muscle, Trucks, Hot Rods, Sport cars, Imports, and everything in between. Not only will get to see some of the most beautiful cars around, but you'll also get to enjoy delicious foo from our fantastic food trucks and shop from a variety of vendors. An to the party going, our site it's open for Car's & Fun Don't miss out on this one of a kind event!
Don't miss out on this incredible event. Get your tickets now and join us for a day of automotive excitement!