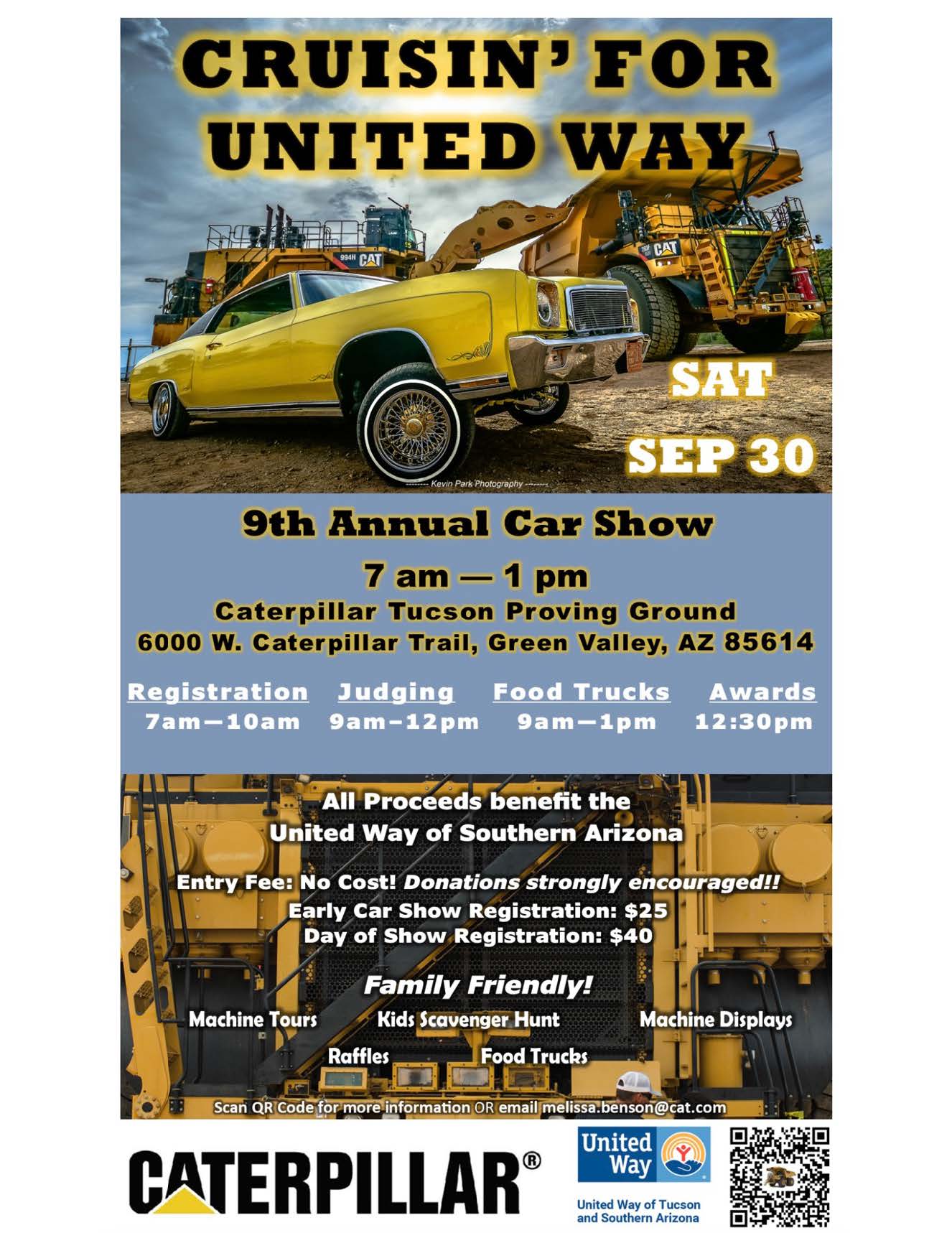 Cruisin' for United Way
The Cruisin' for United Way Car Show is Saturday from 7am to 1pm at the Caterpillar Proving Grounds, 6000 W. Caterpillar Trail.
Join us for the Caterpillar Inc. Cruisin' for United Way Car Show 2023. Come out to show off your ride or just to see the amazing selection of cars on display. Caterpillar will be bringing out a selection of their big machines. This will be a family friendly event and fun for all ages. All the proceeds from the event will come directly back your United Way of Tucson and Southern Arizona, allowing us to continue our work impacting more that 230,000 kids, families and older adults in Southern Arizona.