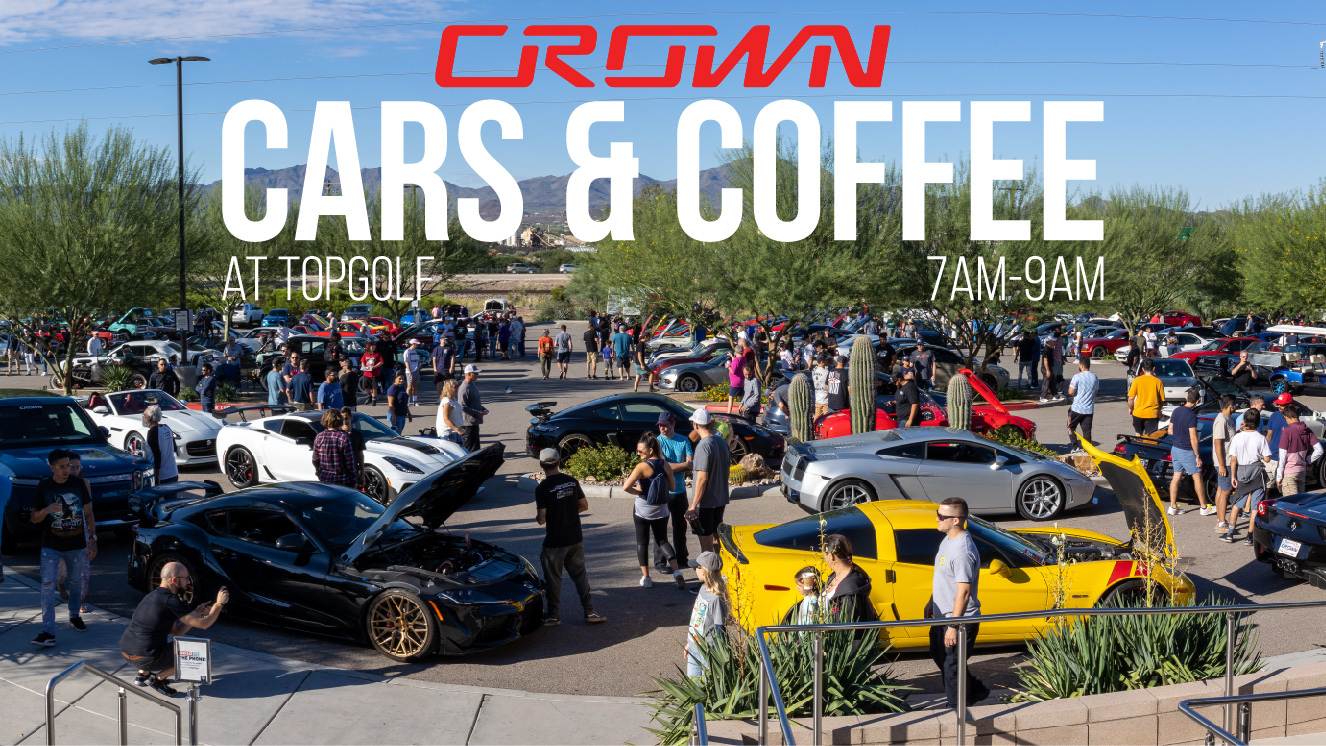 Crown Cars & Coffee
The Crown Cars & Coffee event is the first Saturday from 6am to 8am at Top Golf, 4050 West Costco Place.
Meet us at Topgolf Tucson (4050 W. Costco Pl. Tucson, Arizona 85741) for a free, casual car meet on Saturday February 4th at 7am.
– NO BURNOUTS. SAFETY IS OUR PRIORITY.
– FREE golf Provided by Topgolf during the event for attendees.
– Free Coffee will be provided by Topgolf or bring your own.
-Topgolf will be offering FREE golf to attendees during the event from 8am-10am, please check in with Topgolf
– Food and drinks also available to order from Topgolf during the event
-All cars, trucks, vehicles, motorcycles, SXS, etc. are welcome
-Open invite, please bring your friends, neighbors, family, etc.