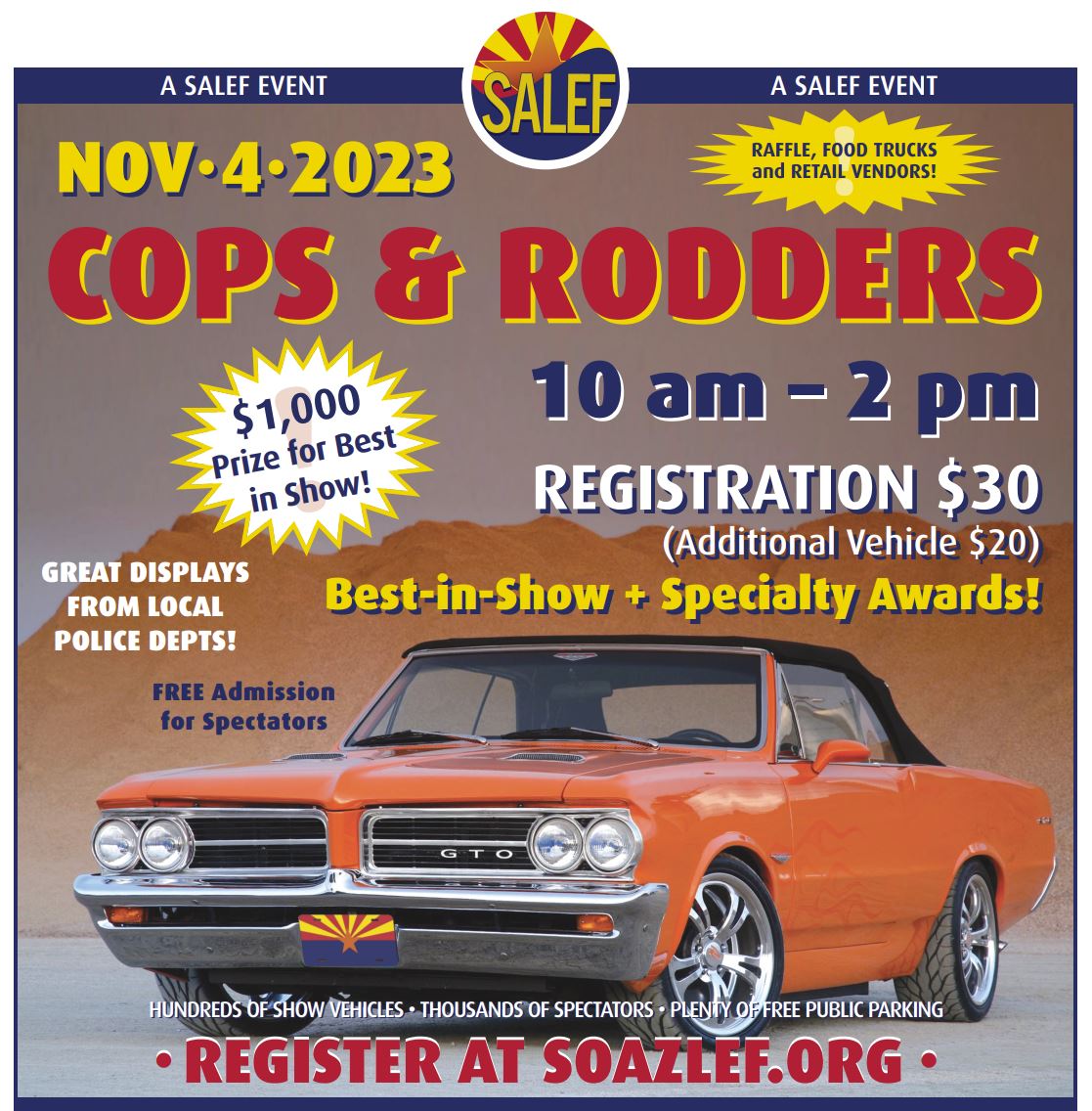 Cops & Rodders Car Show
The Cops & Rodders Car Show is Saturday from 10am to 2pm at the Kino Sports Complex, 2500 East Ajo Way.
SALEF's happy to announce our annual Cops & Rodders show on November 4, 2023—come out and support our police!! See numerous law enforcement displays, and meet and mingle with officers from the Tucson PD, Marana PD, UofA PD, Pima County Sheriff's Dept, Oro Valley PD, Tucson Airport PD, and Pima /College PD.