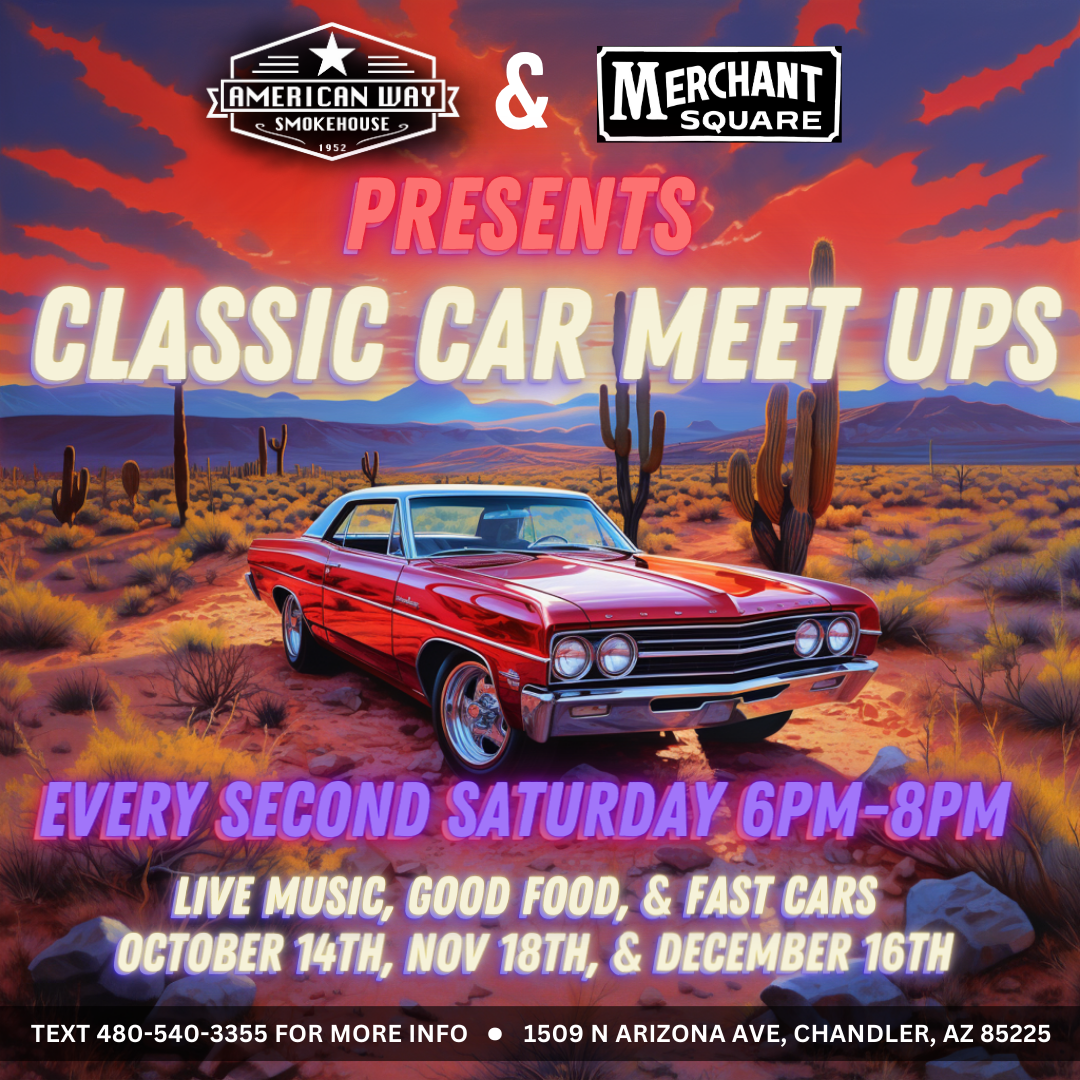 Classic Car Meet Up
The Classic Car Meet Up is every second Saturday from 6pm to 8pm at American Way Market, 1509 North Arizona Avenue.
Classic Car Meet Ups are returning starting October 14th! Join us every second Saturday from 6-8pm for a night of live music, good food, and fast cars. While you're here, browse the unique antiques and grab a bite at American Way Smokehouse – their delicious BBQ is a must-try!
Have a car you'd like to showcase? Bring it along! We encourage car owners to share their passion with fellow enthusiasts.
October 14th (and every second Saturday) 6:00-8:00pm
1509 N Arizona Ave, Chandler, AZ 85225
Have questions? Text 480-540-3355 for more info
Please spread the word and get ready for a fun night! See you there!