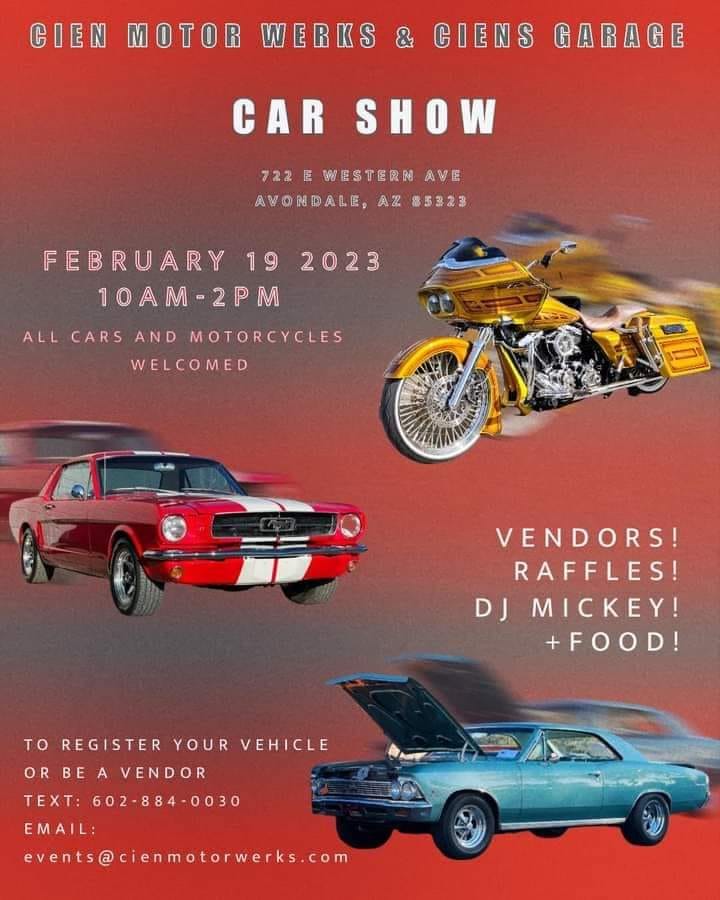 Cien Car Show
The Cien Car Show is Sunday from 10am to 2pm at Cien Motor Werks, 722 East Western Avenue.
Cien's 3rd Annual Car Show. We throw a Car Show every year for
the Avondale community to come together and enjoy a beautiful
Sunday of CARS! There will be a DJ, Food vendors, Raffles, and
Plaques!