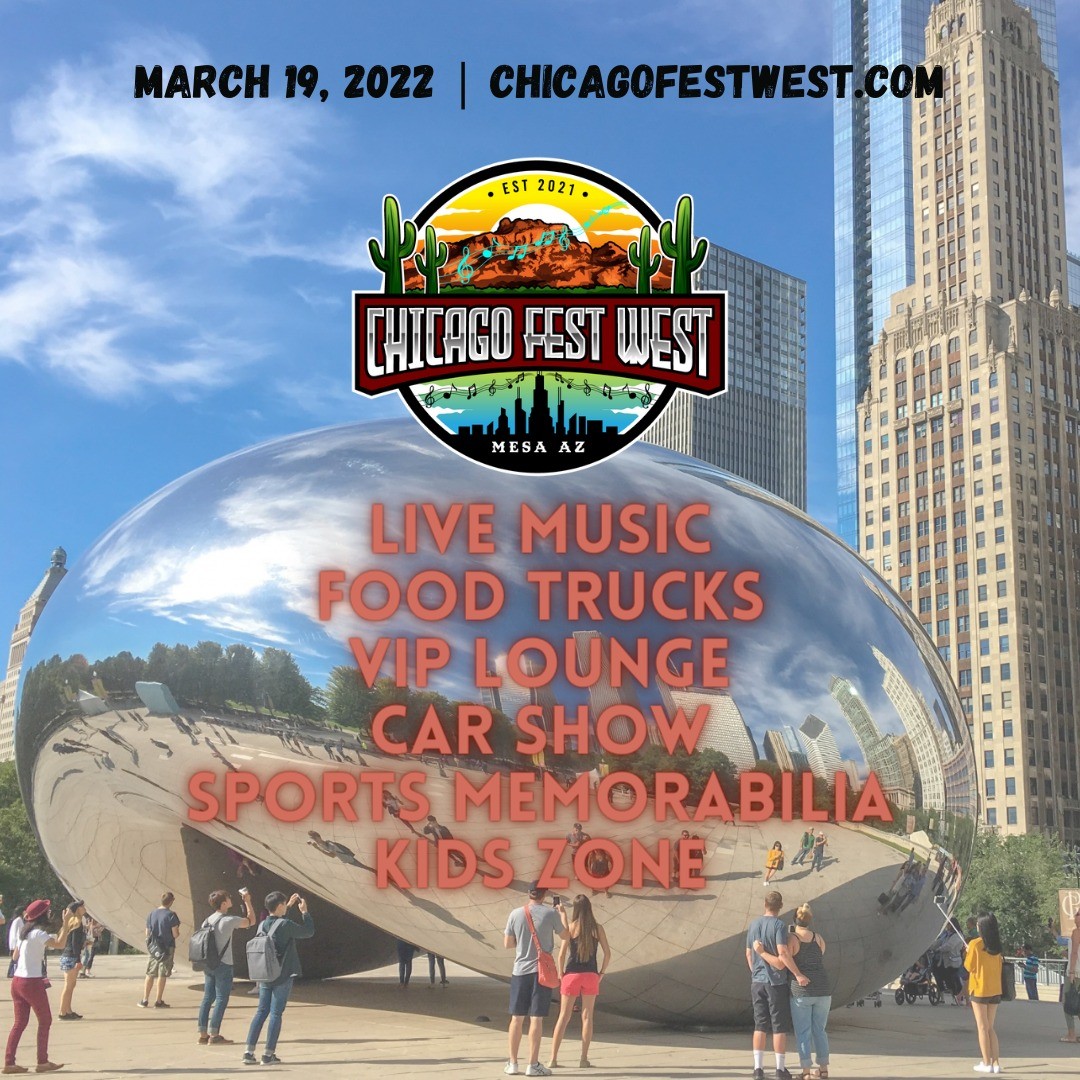 Chicago Fest West and Classic Car Show
The Chicago Fest West and Classic Car Show is Friday, March 18 to  Saturday, March 19th at Mesa Convention Center,  263 North Center Street.
The Chicago Fest West is a celebration of Chicago through food and music to raise funds for the Mesa 501c3 College Bound AZ. Due to its theme it is scheduled during Cubs Spring Training month and during college Spring Break. Vendors will have space to offer items to a crowd anticipated to reach 8,000 persons. Food trucks will be invited to stage along MLK Blvd. A stage at the Convention Center will have musical performances scheduled throughout Saturday, Mar 19. A car show will add extra excitement and appeal to a wide audience. Saturday will be capped with a headliner band from 11AM-9:30PM.