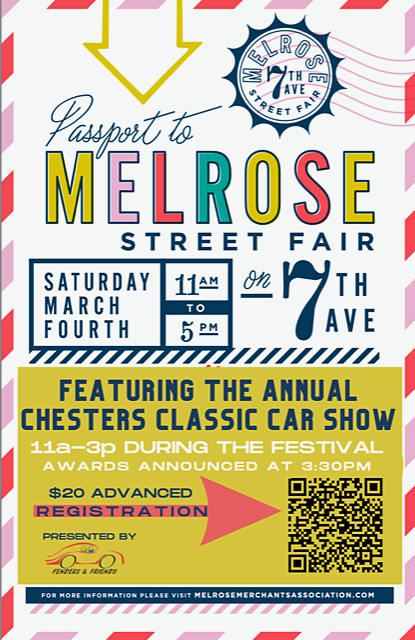 Chesters Classic Car Show
The Chesters Classic Car Show is Saturday from 11am to 3:30pm in the Melrose District on 7th Avenue.
This show is part of the Melrose on 7th Avenue Street Fair held annually the first Saturday in March. Awards are presented in 12 categories at 3:30pm. Register your vehicle in advance for a fee of $20. Staging begins at 9:00 at the corner of N. 7th Ave. and W. MacKenzie Dr. in Phoenix.