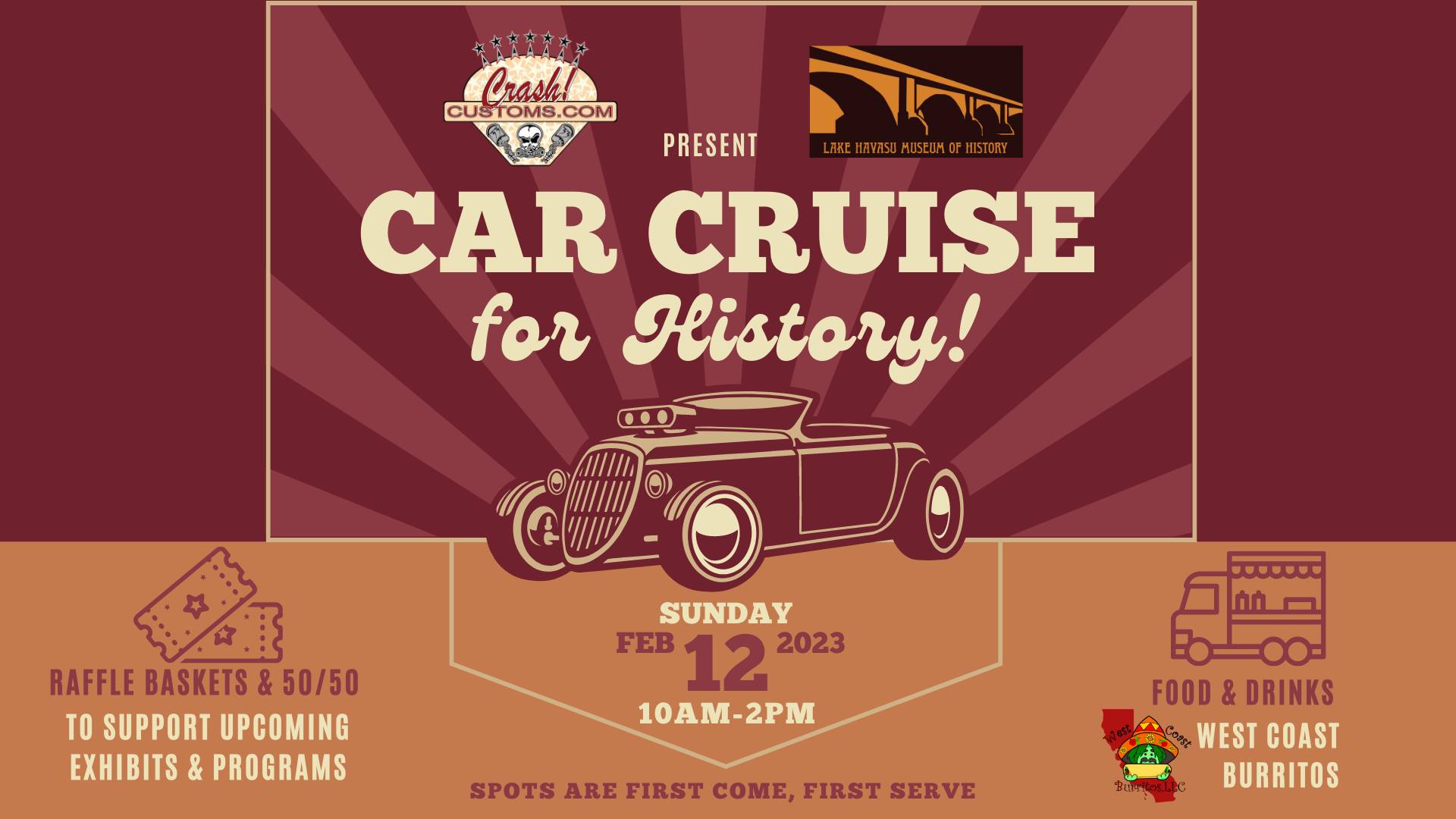 Car Cruise for History
The Car Cruise for History is Sunday from 10am to 2pm at the Lake Havasu Museum of History, 320 London Bridge Road.
Cruise on down for our second Car Cruise for History!
This is a FREE community event in partnership with Crash! Customs where hot rods, rat rods, and classics meet in the parking lot of the museum. This is a casual cruise– spots are first come, first serve!
While checking out the sweet rides, grab some food from West Coast Burritos
Support upcoming exhibitions & education programs with Raffle Baskets & a good ol' 50/50!