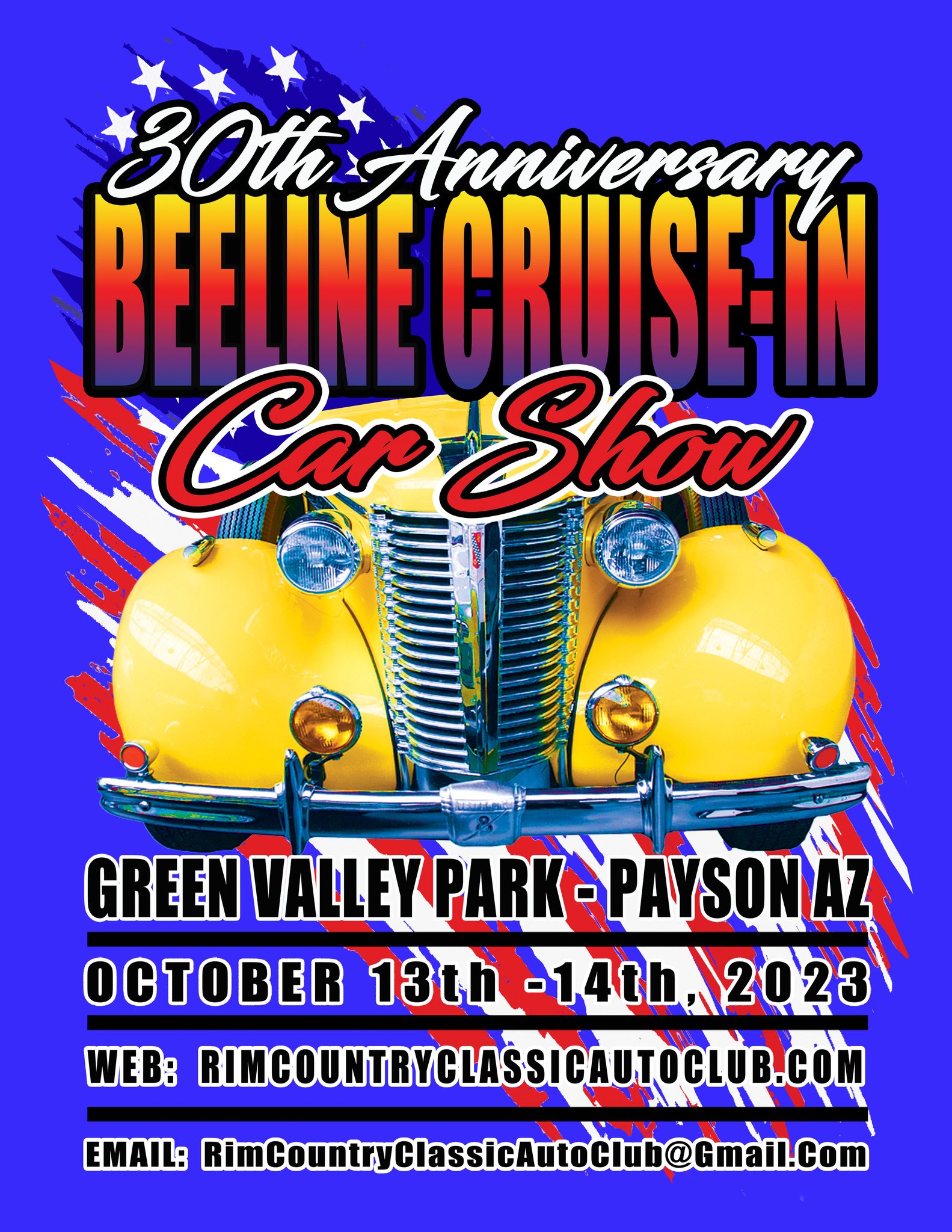 Beeline Cruise-In Car Show
The 30th Annual Beeline Cruise-In Car Show is Friday and Saturday at Green Valley Park, 1000 W. Country Club Drive.
The 30th Annual Beeline Cruise-In Car Show, October 13-14, 2023, will be a race to the finish. This year we are teaming up with the Town of Payson for their 50th anniversary celebration. Along with our beautiful classic cars, there will be kids' games, music, food trucks, a 50/50 raffle, beautiful baskets full of items to be raffled, T-shirts on sale, etc. and the day will end with fireworks! All the competent and hard-working volunteers will coordinate the many aspects of this family-friendly event. With the support from the many local SPONSORS and participating vendors will result in over 220+ pleased participants, as well as 4,000 visitors to Green Valley Park in Payson. For all those involved, satisfaction comes from the enjoyment of the gorgeous location and weather, the participants displaying their valued vehicles, as well as the comradery experienced through the volunteers participation. This event effort demonstrates incredible teamwork at its best. To top it all off, car show profits will go to appreciative and well-deserving local charities.