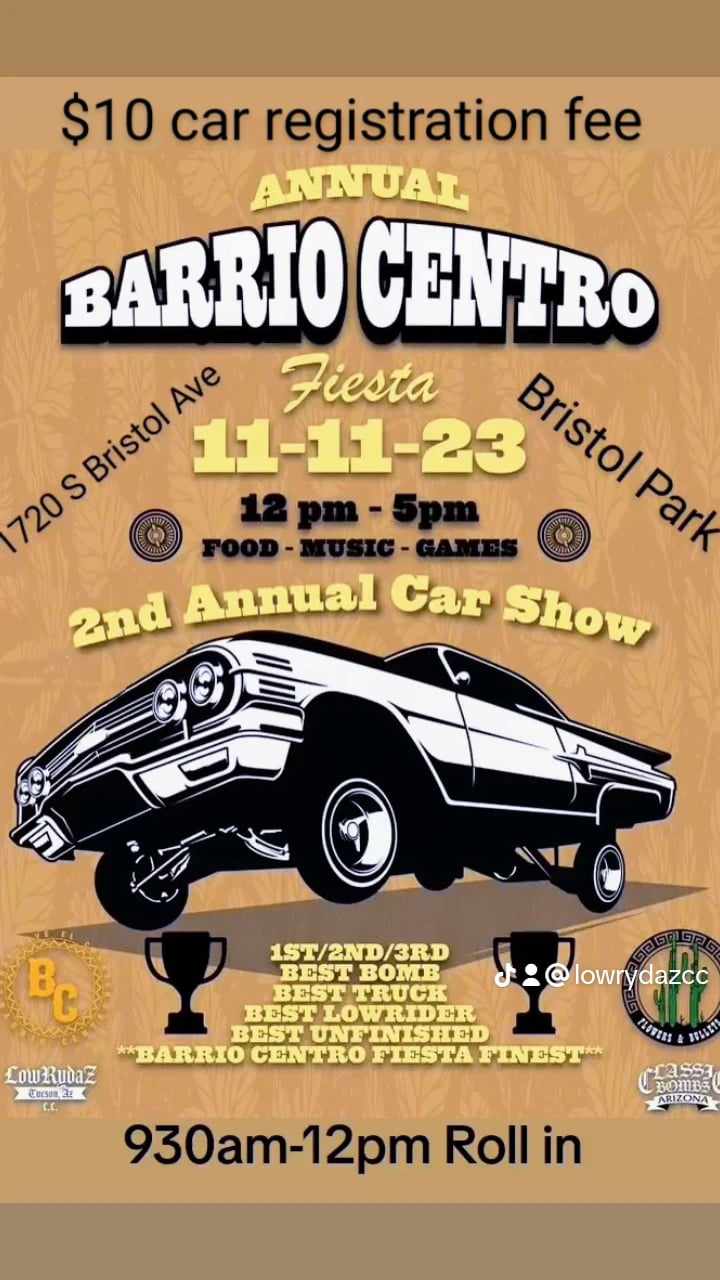 Barrio Centro Car Show
The Second Annual Barrio Centro Car Show is Saturday from 11am to 4pm at Bristol Park, 1720 South Bristol Avenue.
Come out and see some nice cars, 10$ entrance fee for the show and shine….
Free family fun, free kids games, free food and aqua frescas until it runs out. lots of vendors with great merchandise come show your support to small businesses!